Profile
Corporate name
Tokyo Tapping Machine Co., Ltd.
Head Office
20-16 Higashi-kojiya 1-chome, Ota City, Tokyo 144-0033 Japan
TEL: 03-3743-5321 FAX:03-3744-5253
Branch office
5-24 Tawaradai 9-chome, Shijounawate, Osaka 575-0013 Japan
TEL: 0743-70-1301 FAX:0743-78-1505
Founded
1958
Capital
10 million yen
President
Koji Shimazu
Employees
30
Transacting bank
Sumitomo Mitsui Banking, Omori Branch Office/Johnan Shinkin Bank, Haneda Branch Office
Access
[Head Office]
20-16 Higashi-kojiya 1-chome, Ota City, Tokyo 144-0033 Japan
9 minutes on foot from the Keihin Kyuko Electric Railway Line Otorii station
15 minutes by car from JR Keihin Tohoku Line Omori Station
Belonging organization
Sales point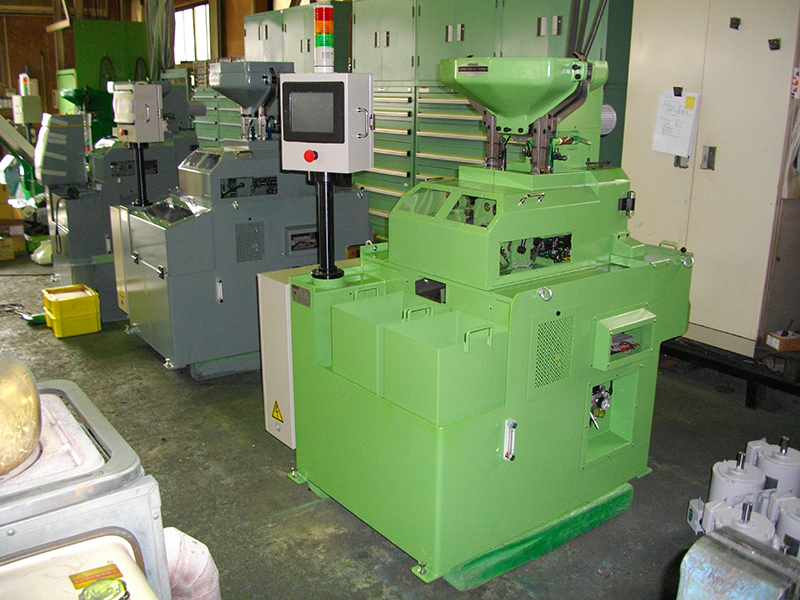 By using abundant models and a variety of tools,
Various tapping methods are realized now!
Since foundation of the Company, we have continuously developed and improved nut tapper machines so that they meet requirements of the time. As a result, aiming serialization of bent shank nut tapping machines as our pivotal products, we have abundant lineup of machines including straight tapping machine, normal / reverse tapper and the like now.

In addition, by diversifying tools that can be replaced as attachments, we have established the system to correspond to various work shapes. Our products are highly evaluated not only by major nut manufacturers in Japan but also in the overseas markets as SHIMAZU brand Super 2-shaft Tappers. By now, our tapper machines have been used in 73 countries. Now that we celebrated the 50th anniversary of foundation in 2008, we are aiming a higher goal and intend to provide meticulous services so that we can correspond to requests for every type of work shapes.

If you provide a sample of the actual work or drawing, the most suitable model may be selected, while prices of the necessary tools will be quoted. Besides, as we are pleased to provide you with various advices concerning the tapping process, please do not hesitate to ask us any questions by using the following inquiry method:
Factory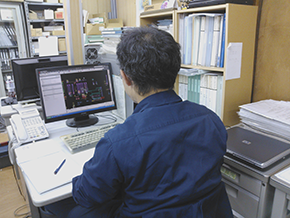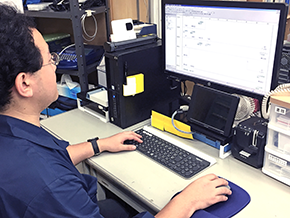 Design works
For design works:
・Mechanical design department
From the stage of a new product development, this department designs the machine and parts that fit to the customer's unique nut shape.
・Electrical design department
This department carries out designs of electric systems encompassed from designs of control panels to production of sequencer programs.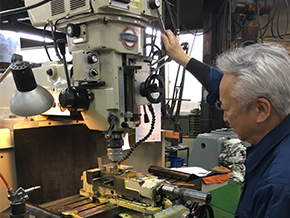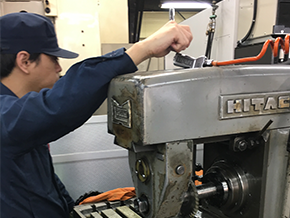 Parts fabrication process
For parts fabrication process:
In this process, parts are fabricated based on the designed drawings.
Because the parts that have our unique structures such as shoot rail, guide, etc. that largely affect accuracy are used, we are making efforts for enhancement of accuracy by manufacturing some of the parts at our Head Office Factory.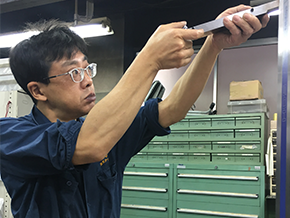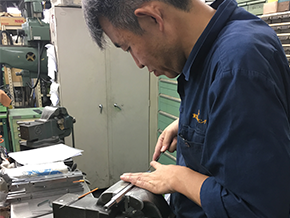 Finishing work process
For finishing work process:
The once fabricated parts are subject to the finishing process so that further precision is facilitated.
After the finishing process, the fabricated parts pass the fine tuning process prior to the assembly. Then, they are transferred to the machine assembly process.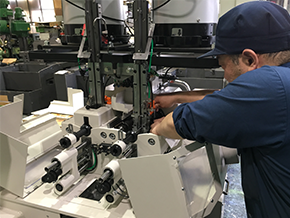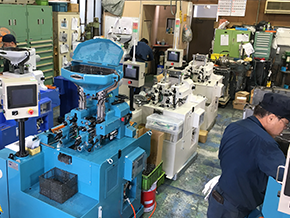 Machine assembly work process
Machine assembly work process:
To begin with, the tank body is painted in the designated color at our Factory No. 2.
Upon completion of the painting, various kinds of parts and electrical part are assembled.
After completion of all assembly works, we carry out screw thread cutting of nuts by using the sample nuts supplied by the customer in order to check the fabricated result of nuts and to verify there is no problem in the machine.
After completion of the final tuning, the entire machine is cleaned up and packing / shipping works are carried out.
Finish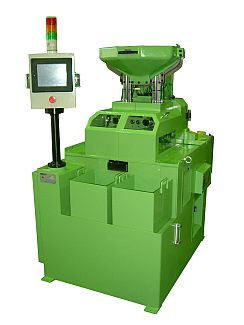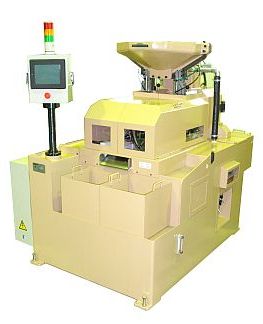 Please do not hesitate to contact us
if you have any questions about products.
20-16 Higashi-kojiya 1-chome,
Ota City, Tokyo 144-0033 Japan

5-24 Tawaradai 9-chome,
Shijounawate, Osaka 575-0013 Japan